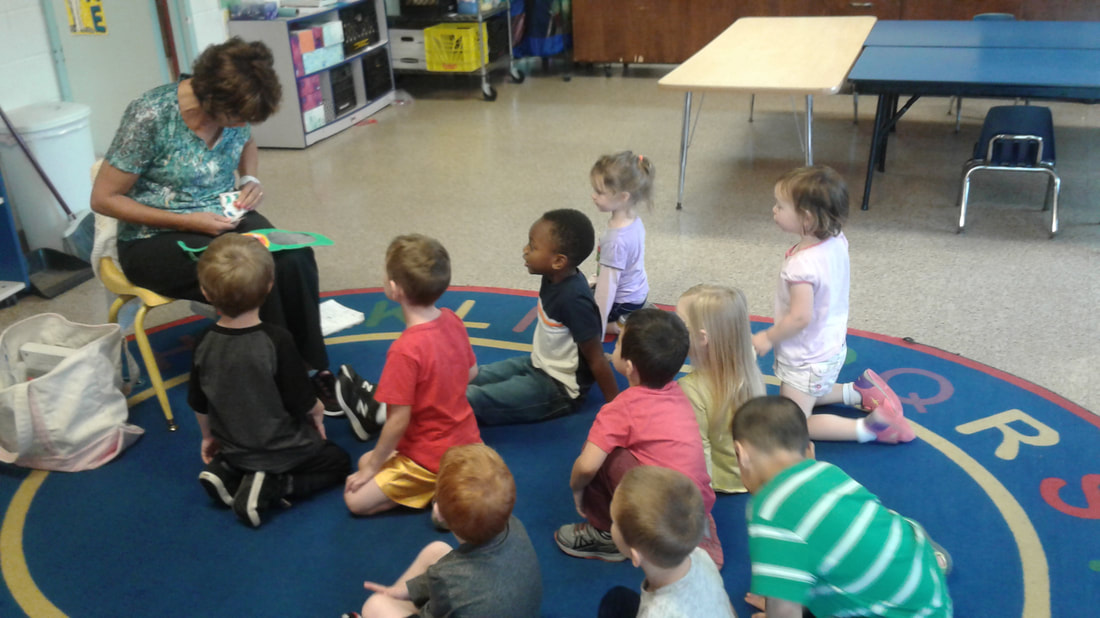 Mrs. Walker came to see us and brought a special friend. He's a caterpillar! While she was here, she told us all about him and the amazing things he does.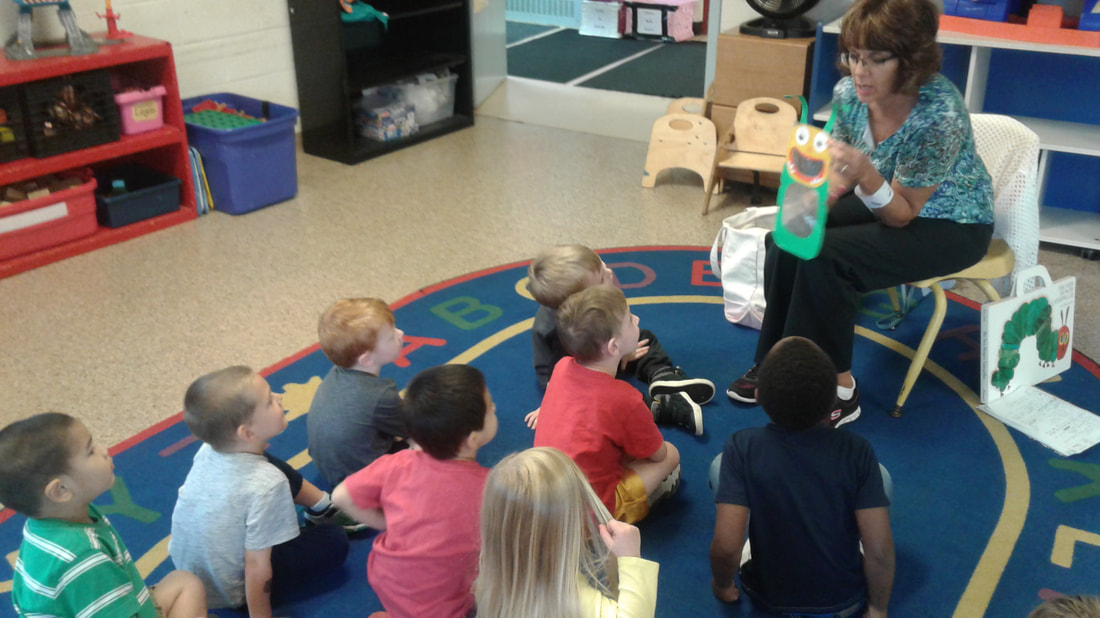 First, she taught us all about what he eats and why he eats sooooo much. It's because he needs lots of energy to build his cocoon.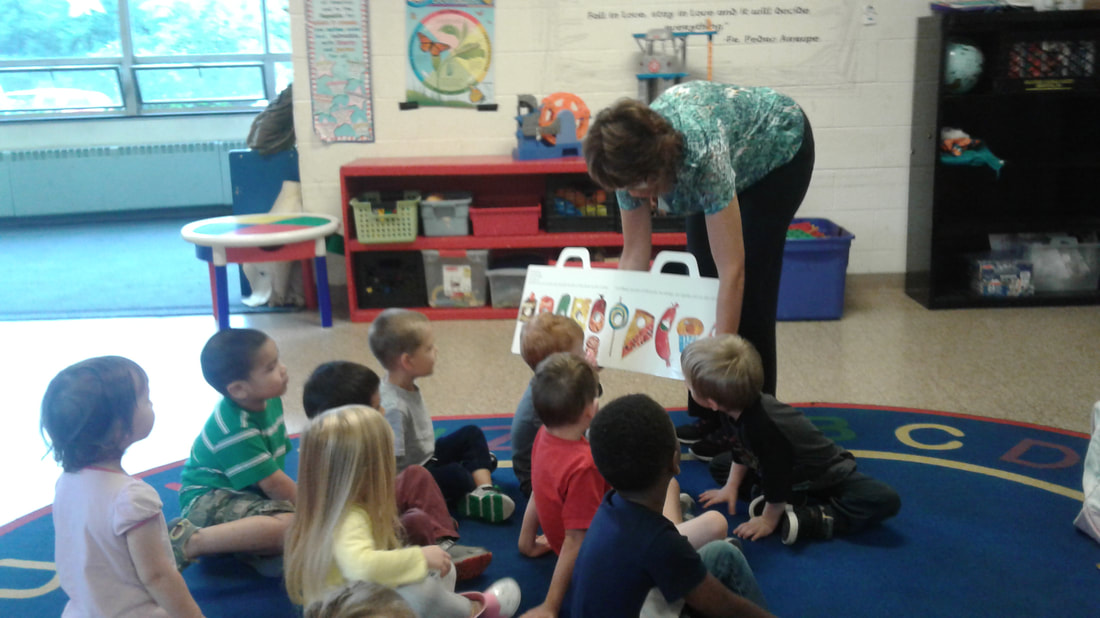 Mrs. Walker read us a story about a caterpillar who ate all kinds of things, like pizza, apples, hotdogs, even a cupcake! He was so hungry before he made his cocoon to turn into a butterfly, which she says is called a Chrysalis.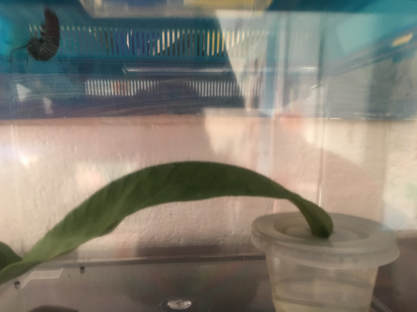 There he is. With a full belly, our new caterpillar climbed all the way up to the top of his enclosure and spent the whole weekend making his cocoon.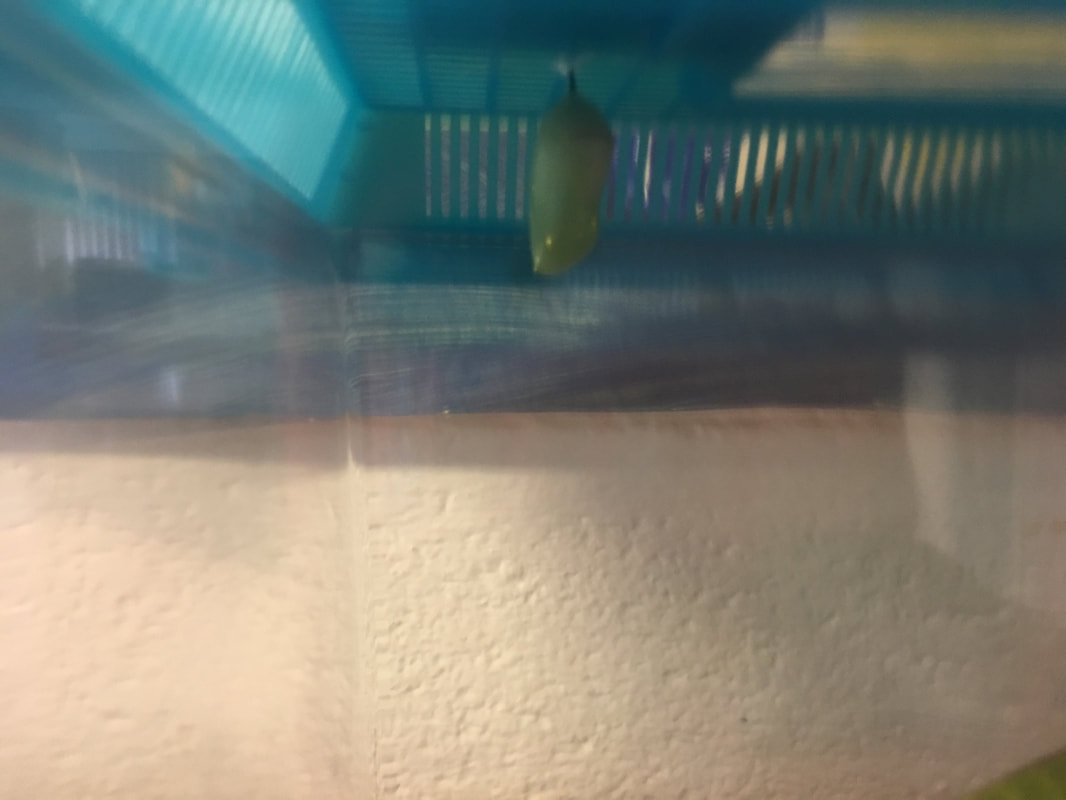 On Monday when we came to class, our caterpillar was all finished and nestled warmly in his cocoon. Come back in a few weeks to see what he looks like when he climbs out!