Full or Half Day Kindergarten - Preschool - Infant & Toddler Care - Before & After School Care - Cyberschool Monitoring

​

Schedule a Tour 215-661-1300
Little Lambs is hiring this Fall!!

---

Serving the North Penn Community since 1991
State licensed
Lowest rates in the area - Accepting all subsidies
Participating in Child Care Information Services and PACCA
Call about our Friday nights out!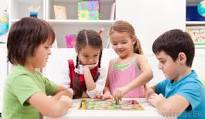 Ask about our PARENTS NIGHT OUT on the 2nd and 4th Friday of each month. Interested??? Call Jennifer 215-661-1300



Our mission is to provide a quality child care experience in a family-style setting regardless of a child's race, creed, color or disability in accordance with Pennsylvania Department of Human Services guidelines.
​
---